VAT & GST enabled Best Inventory & Accounts Software for Micro, Small and Medium Business
ezyERP is Simply The Best Inventory & Accounting Software. ezyERP VAT and GST Software is a complete inventory and accounts management software system that gives you the ability to control your financial situation, inventory as well as your relationships with your customers, suppliers and employees.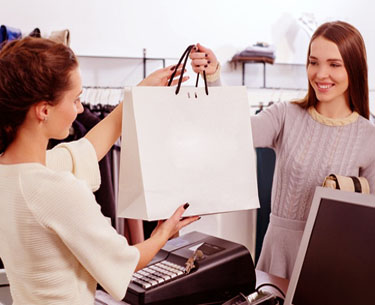 Best Retail Software
ezyERP helps you to run business smoothly. ezyERP Software is used in different verticals of retail industry – Mobile Shop, Electronics Shop, Hardware Shop, Boutique, Textiles, Sweet Shop, Grocery Shop, Optical Shop, Furniture Shop, Home Appliances Shop, Gift Shop, Perfume Shop…etc. Serial number tracking option and service handling option makes ezyERP unique in Inventory Software.
Whether you are in India or in Qatar, or in UAE, or in Saudi Arabia or in Bahrain or In Oman, we have a team to support you onsite and online. The simple and user friendly billing application ensures proper usage of each and every option available in the application: